I commend Burgess because, apparently, this was one of Chicken House's own ideas, which Burgess had to portray. That must be really hard but to some extend... you managed it, Melvin. Kinda.
Source: Recieved from a blogger friend! Thanks Nina @ Death, Tea & BooksPublisher (as above): Chicken HouseAuthor: Melvin BurgessRecommended For: Only people who don't really care about the content they read & how... umm, violent it could be. Basically, I'll warn you, this is only suitable for like teens & above.

My Thoughts:

This is one of the books which probably is why UKYA gets it's reputation for "gritty" novels. This book really came off strong. You would very easily become a bit disconcerted. I mean, even by the blurb, I hadn't guessed how typical it was going to be.
It's literally people, not just teens, doing what society often thinks of "standard teenager actions" (as well as other stuff, I'm not generalising the whole content of the book). You know, parties, physical endeavours, drugs, alcohol and just generally... experimenting. Some was quite literally, the creation of Death involved lots of Chemistry.
It got to the point where it was just tedious... I mean, I cared about Lizzie & that's about it. Cos while, on one hand, she seemed a bit like some kind of dumb, distressed damsel she was also pretty...


Does this GIF remind anyone else of Frozen?
Oh, Lizzie didn't have cool weapons but she had that look in her eyes.
BRING IT!

I obviously don't know what Gangstas are like but it didn't seem that realistic. I mean, obviously it must be hard to try and create an actually even more mentally-deranged than usual one but well... I do get that they are off-the-scale EVIL. The idea of them makes my skin crawl.
They mainly seemed a bit flat in hindsight. Do I believe a character could be as thoughtless as Adam? No. I've met people who evidently don't think actions through but to that extent- no, just no. I hate Adam. He could've died & I'd only have felt sorry for his family. I literally would've felt so sorry for his parents losing that son but... remember, Adam would have killed himself before thinking about the impacts on his family. He truly was blinded by his love for Lizzie.
I felt bad that some of the other characters, like Lizzie's relatives, hated him so much but really, he's not wholly likeable. He doesn't make my skin crawl as much as the real evils but...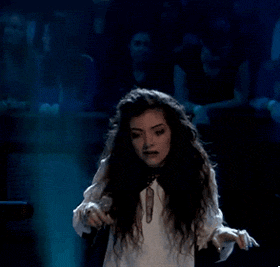 AUGUDFUHHECH


He'd die just so he could do it with her. What kind of guy is that? I tell you, this is one fictional guy I'm definitely not dating. NU-UH.

(I'd encourage Peeta to chuck his flour bags at him).


You do go through intense things with him but I feel like we go through a real strain with Lizzie too. She gets mixed up in this world thanks to Adam. Gee, thanks for that!
Plus, this isn't even that good. I have the sense the protests are a bit in vain? I get that some of the protests had good messages behind them but has it actually achieved anything? I don't think it has... Have you given loads of food to kids in Africa? Are underprivileged kids given a helping hand?



I don't think anything actually, like, ground-breaking happened in this. I don't think I gained much from this, other than confirmation that I wouldn't have taken Death. Not even if the whole world would implode on the 7th day. This did almost bring the world to the ruin.

Threads did pull together and I think a somewhat positive spin was there, it was subtle (deffo!)... This is a book which I felt gave me a lot of gut feelings. I thought it would be a book that prompted thoughts, and questions, and gave answers like a 3-in-1. It was a bit of a pancake, it wasn't that 3-dimensional as literally, GUT is the way to describe it. I don't even know the real emotions I was feeling...
I think its realistic that the Manchester he wrote about would be like that if Death was real... It would cause turmoil.


Amy Bookworm

(
@Amy_Bookworm
)
rated this book:
~
Amy
Bookworm
x
~
Come
again
soon!