Firstly, I'm back (I guess? It's hard to tell in this... situation). Secondly, sorry that this post involves 3 books with main characters called Alex (but they're all different genders so...). Thirdly, yes... some books were mentioned in my last TTT (I guess I loved them). Oh, and I'm actually encouraging myself to post this as it was a month since that TTT & I've only posted one review since *hides* Unless you liked that review & aren't mad at me?
Talking of reviews, besides #1, these books/series I haven't reviewed which means I'm glad I've got to feature them now & I hope, if you pick up any of the books on this list, that you enjoy them.
Either way, for those who are interested in this list, without further ado:
hosted by

The Broke And The Bookish...


Top Ten Books About Friendship




clicking on the book covers should direct you to its Goodreads page if all went right...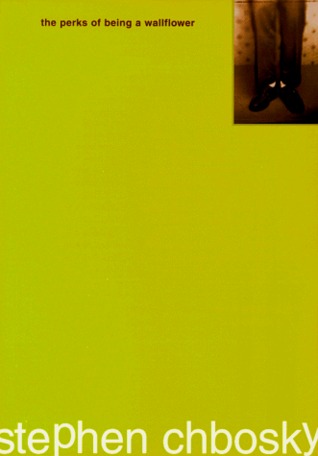 Perks Of Being A Wallflower- This is the only book/series here I've actually properly reviewed (it was my first review) & it blows you away. The friendship, too. Rocky Horror... Patrick, Sam, Charlie... even Mary Elizabeth. This book is a must-read & for friendship... it gets gold stars on that, too. READ IT.



Sweetly- not only does it involve such a lovely sibling relationship (yes, I adore it- infact they're often some of my favourites!) but it involves other friendship, with a town & a girl called Sophia Kelly. (now I'm not being as book pushy as I was for Perks & won't be as much for any of the following but still, if you like the things I mention, feel free to take it as a recommendation).

The Prom, The Date & The Laxatives

– well, you could argue (if you've read it, which... have you? Probably not!) that it involves more romance but actually, there's definitely realistic friendship- with strains- between Alex & her friends, plus for most of the books she has a friendship with a guy... which is all I'll say. It was a super friendship, I'll say.

How To Save A Life- if family relationships are friendships... oh heck, they are. This definitely counts.
Who Framed Klaris Cliff- Imaginary "friends", see... they count. And Flea & Joseph's friendship builds; Joseph & Rocky's perhaps seems less important but it's still the background & how much of this came about so definitely a book about friendship worth a read :)
A Perfect 10- You may think, as I did, that my Chris Higgins' days were over but... nope. In 2013, I read this gem & remembered how her books often involved friendship, as well as other issues, which make her books worth a read. Whether you're still that 10-year old girl or around 50% older (you could be 500% older & probably still be OK)!
8. Alex As Well- Obviously, you may think friendship is overshadowed by the more obvious themes in the book (and more important) but coming out as homosexual & also trans can put a strain on friendship & it shows how Alex's friendships cope with this- not just her family relationships. Some are more accepting than others which I'm sure is true to real life. Also, Heather (the Mum) has found friends on an internet forum... 9. Harry Potter- You all know the golden trio. Stuff happens but there's lots of friendships which withstands it all. 'Nuff said. You've all read it, I'm sure. (There's obvious reasons why I didn't review all of this series but it could happen)
10.
The Universe Vs Alex Woods
- OK, I'm actually reading this for book club now & may review it (I haven't discussed it enough XD)... it's not the easiest book to get through & I guess I'm somewhat ambivalent but I saw this list & I'm reading this book so... it seemed right when this book involves such unconventional friendships. Issac Peterson, Dr Weir, Ellie, his book club for Kurt Vonnegut... it goes on & this is one of the highlights of the book & definitely, its friendship filled.
So, have you got a TTT? Happy reading no matter what!
Hope to see you here again soon... or maybe a comment, anything. Thanks for reading...
Amy Bookworm x