Ooh, Book 3 in the Hidden series is out soon is it?...
Clare & I have joined the YA blog tour: Countdown to 7th August
Some of you may be reading this may know already... I not, then thank you for reading my blog post today anyway! You can check out more of the countdown tour at
countdownya.com
I've got the pleasure of having Clare Davidson as my special guest! Together, we've created a dream cast for characters which appear throughout the series.
Here's the wraparound cover which includes the blurb, spine & the cover- its absolutely stunning!
RELEASED
7th August 2014!
(didn't you already guess?)
Series:
☑
Shrouded Soul is a young adult urban fantasy, with a large dash of mystery set in modern day England...



Both of our suggestions:



You can submit this form after if you want... Some parts have been blanked out & this is so it doesn't spoil for you whose choice it was... we want you to guess who you agreed with more randomly if possible. So, if you don't intend on voting on the dream cast then feel free to read the spoilers beforehand.

Bella Heathcote OR Dakota Fanning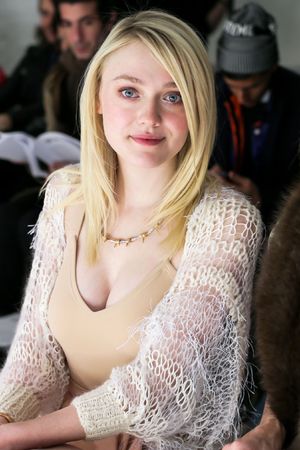 Clare says: Dakota Fanning as Charley. Pretty, strong, confident and very blonde.
Alexa PanVega
OR
Chloe Grace Moretz
Clare says: This was the image I sent to my cover designer, as the inspiration for Kim, only with auburn hair! So for me, Chloe Grace Moretz is my Kim.
Amy says: Yep, both would need hair dye ;)
Lily Collins
OR
Sarah Bolger
Clare says: Another actress who would require hair dye to play the role (and green contact lenses), but Sarah Bolger has always represented a traditional British teenage girl to me. Probably due to the things I've seen her in.
Amy says: Whereas Lily kinda has green eyes ;) Click on it to see an enlarged version & decide...
Mike Lewis
OR
Mario Maurer
Clare says: Mario Maurer is an actor from Thailand and was the visual reference I used when I introduced AJ as a character.
Max Irons
OR
Anton Yelchin
Clare says: This choice might seem a little out there, but in this photo he's just perfect for my vision of Matthew.
Amy says: Actually, I can see this so easily... Forget Max Irons! I think Anton would actually be the better choice ;)
Do you agree with these choices?
Have you done the survey! If so, thank you! If you just want to talk about an odd suggestion or pick one then feel free to comment instead!
Please check out Clare's books in the Hidden series which are already released, I've reviewed the first two already! Clare & I also casted actors for more of the minor characters in the series on her blog
here
, please check it out & you can find Clare elsewhere!
Find Clare:
S
ClareDavidson.com
|
Twitter
|
Facebook
|
Goodreads
|
New releases mailing list
S