Please be warned: there's less of a LOL factor in today's Cat Thursday... You will not find yourself falling off a chair, or any such consequence of LOLing. I don't know if you have actually giggled in one of these before, but if you'd like to try it there's many in the meme tag here... feel free to browse.
Thanks for hosting
Michelle @ The True Book Addict
! Join us by posting a favorite LOL cat pic you may have come across, famous cat art or even share with us pics of your own beloved cat(s).
This is my fourth Cat Thursday; thanks for having me again!
Book post does benefit cats, as Caleb found out when a parcel from Fi (in case
her blog
needs introduction, probably not) arrived.
At first, I read the letter. And did one of the things Fi instructed me to. Said hi to Caleb...
His reaction: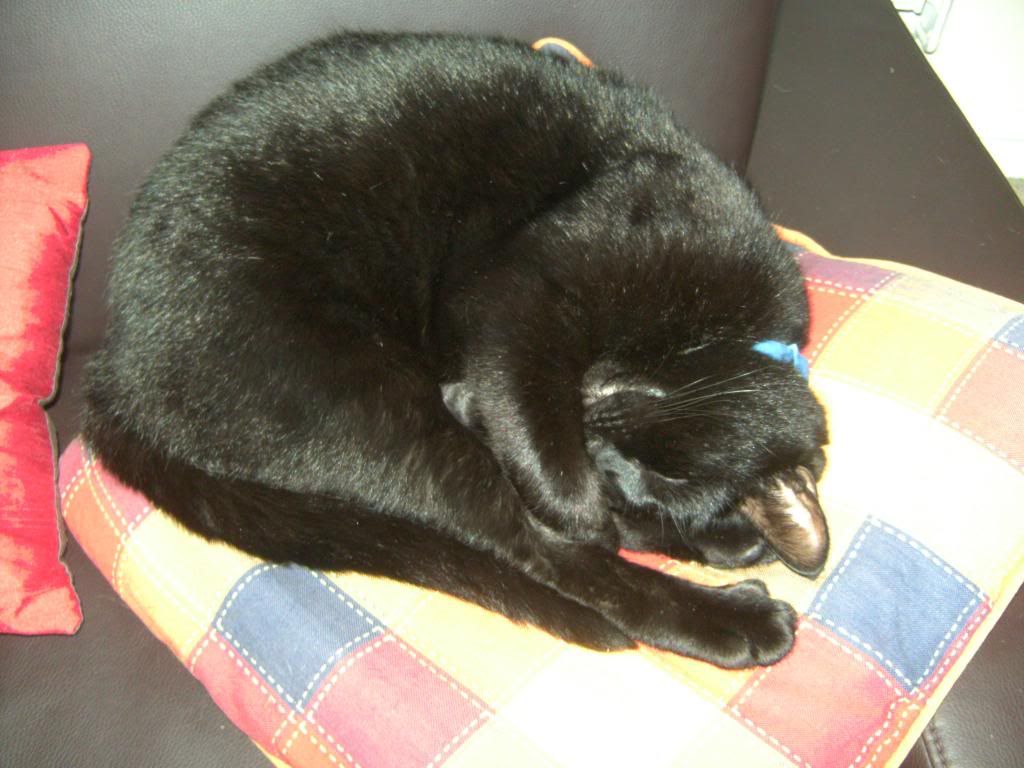 You thought he was social... I'm pretty sure that's not how cats, at least, greet each other. In Caleb's world, the way to do that is pounce at them & start fighting... Oh, you got a better greeting than that, Fi. He thinks humans are better than cats (I'm not so sure).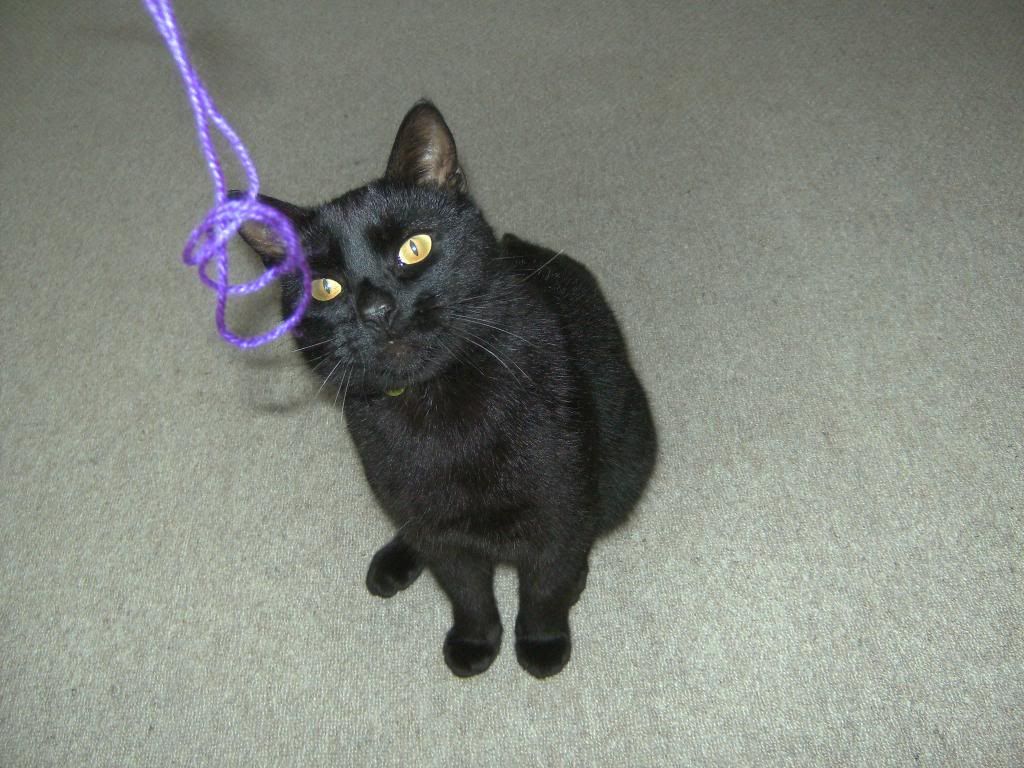 And a mug shot (look at those possessed eyes & that tiny dot of a mouth)... but this displays his interest in Fi & her book post when he realizes it means good things for him. People tie up the parcels and stuff, presenting him with a simple toy. Cats have a tendency to be more interested in basically cheap toys rather than manufactured ones.
He may've looked like he wasn't that interested but he did get it... and no, he's not going to exactly look into the camera like a good boy, is he? :P


Other toys Caleb likes: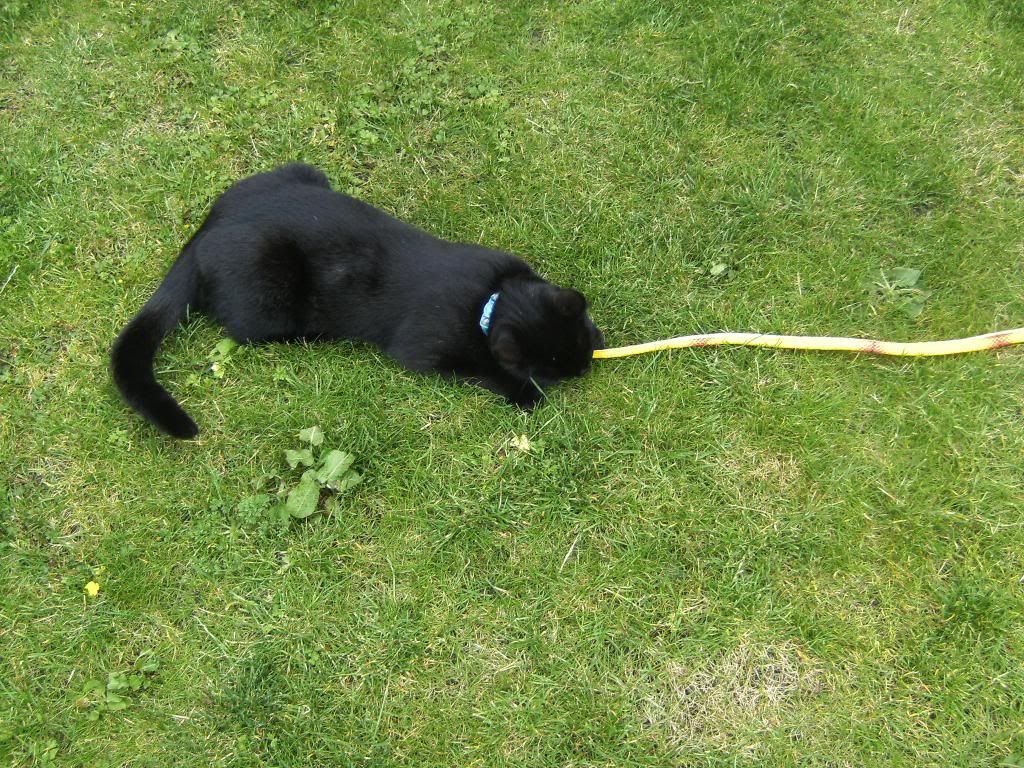 Snakes. Would probably like the real variety too but he won't get the chance.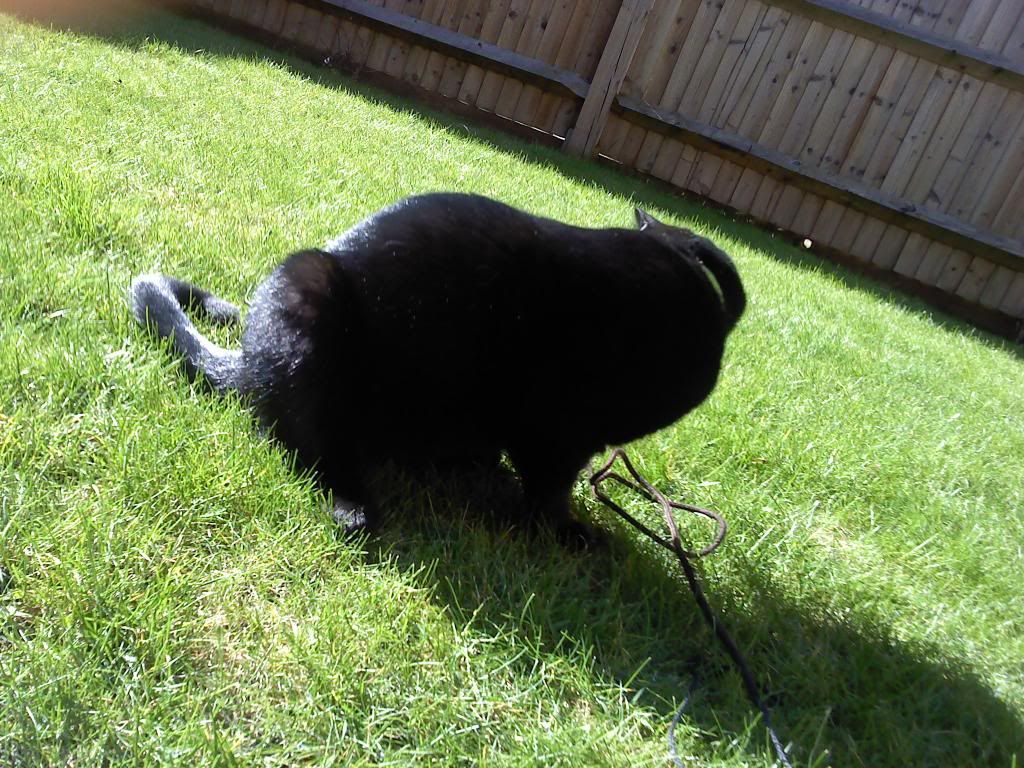 Leads. Even more when he's tugged them so hard they've disconnected from whatever electrical appliance they were supposed to be attached to.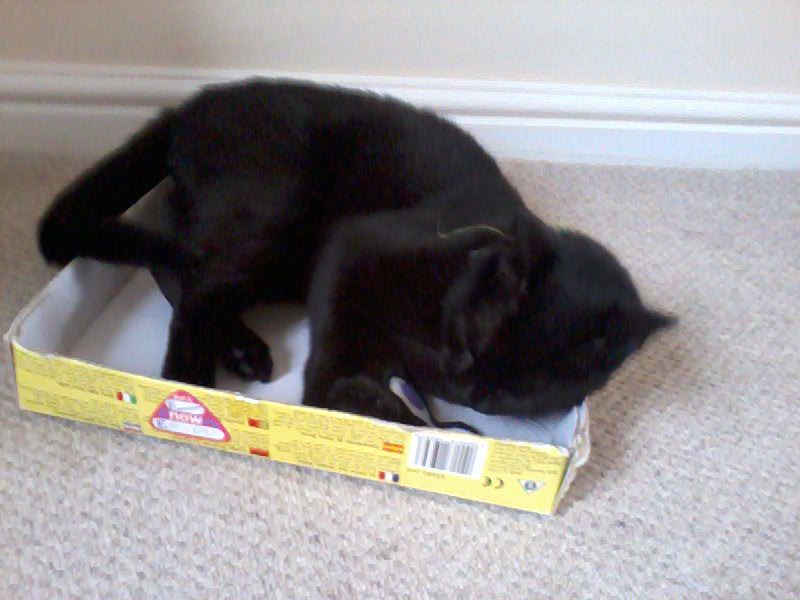 This one doesn't need explaining. Photographic evidence wasn't necessary either, but whatever.
Hope you enjoyed seeing a day in the life of a book blogger's cat...!