Caleb would like to say... I'M BACK! Cats are for life, not just for Thursday's, BTW. But really... there''s more books than cats (at least in my life).
Thanks for hosting
Michelle @ The True Book Addict
! Join us by posting a favorite LOL cat pic you may have come across, famous cat art or even share with us pics of your own beloved cat(s).
The last '
Cat Thursday
', I was welcomed by cat lovers (meme participants) far & near... Thank you all so much for that <3 Love yoooooouuuuuuu! We both do, Caleb is clarifying.
Oh, but wait, is Caleb really that keen?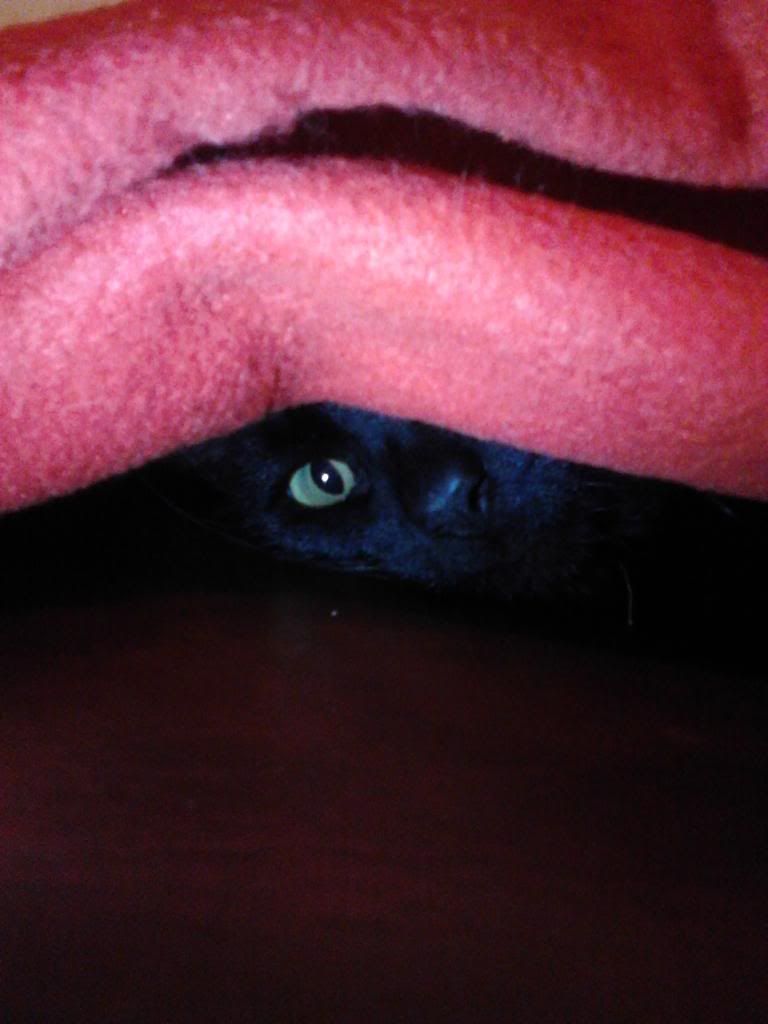 *peers under blanket* Do you want to come out? If not people will start thinking you're weird...
Oh, nobody else's cat randomly pulls a blanket over themselves- in a complex process. Wow, that's strange. I really love this photo I took last month- it's cute and just displays cat's independence. Even Caleb sometimes remembers he has it!
But sometimes, cats aren't that independent.
So, Caleb decided to get some help from internet cats in how to take a good selfie, especially after he'd seen that top right image in January. He's in the centre, rocking the attention boat ;) Bottom left... we couldn't get close. Caleb hasn't met a basilisk!
Veeerrry
cute cats, there.
Oh, and it's Spring! We can now go outside without freezing our butts off. YAY!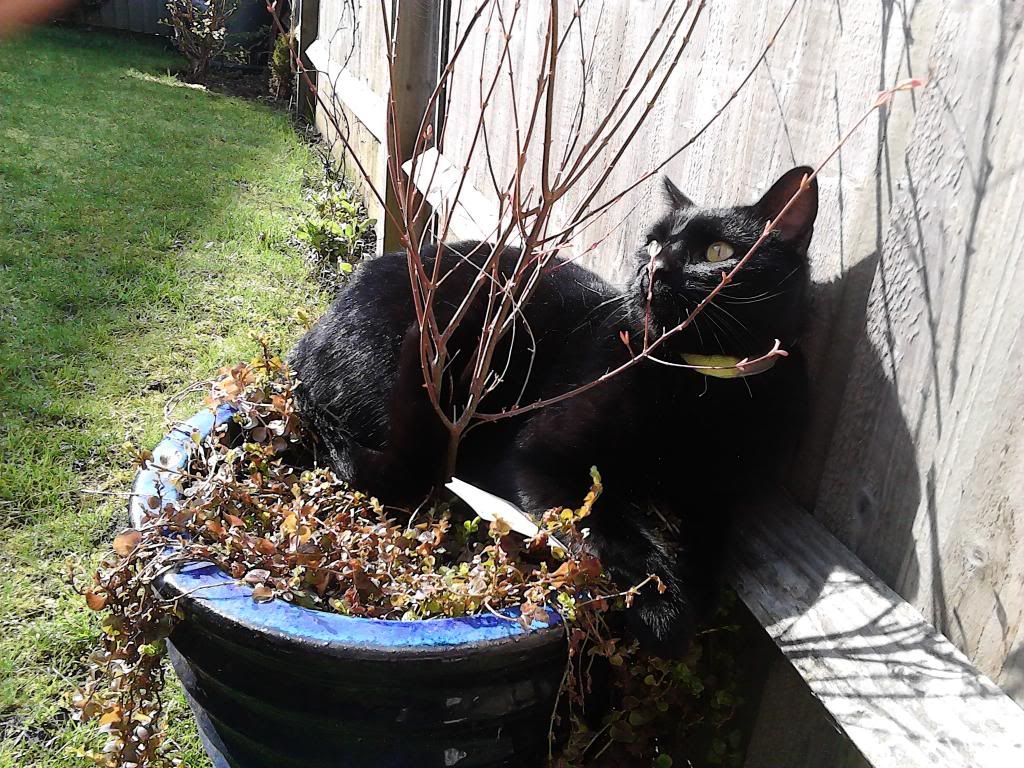 AAAHHHHH. BRANCH. oh. I'm stuck. In a flowerpot and this branch will soon flick me in the face. I'm stuuuuck!
Seriously. Cat sitting in a flowerpot. Is this normal in some place? Egypt? Hey, they were worshipped there! They can do whatever they want there... no? I've never been to Egypt. BTW, the plant probably looks so... umm... dead as it's where Caleb sits. He also spends a considerable amount of time in the birdbath. As I said, just... weird.
Well, that's enough from Caleb for one day. Hope you enjoyed this post! BTW, if you're a book blogger with a black cat then... join the club. So many bloggers with identical cats... woah. But
Amber
's is the most similar. Really.
So, happy reading! Feel free to show me pictures of your cats too <3 It's not like cats aren't on the interwebs enough... Cats can be internet sensations? SAY WHAT?...
Do their owners have to be too? Cos if so... sorry Caleb, no hope. NO HOPE.