Cass & Kass... Get it?
Sorry, on with the review (also talking about teen voices in my review wouldn't have happened if it wasn't for Roberta at
Offbeat YA
who just has such in depth but non-spoilery reviews).
Reviewing... [21]


Emily Gale published
by Chicken House
Source: Library (cracking on with those borrowed books, aren't I?)
Recommended for: Those who like books that surprise them (did you read What's Up With Jody Barton yet? No...? Well I linked it here as one of my favourite book reviews so you have to read it really).
So, I mentioned above I was going to talk about someone called Kass. She's rather special. Yeah, she's the main character and (talking about teen voices, ALERT!) her voice is absolutely realistic. I could ring her up right now & talk to her... I mean, she seemed that real. All the character voices were realistic in this book (teen perspective, here) even her Mum & Dad had realistic voices. In YA novels quite often we hear little about the parents as it's easy to get them off the scene. They might be workaholics or just too relaxed. There's lots of excuses authors use to avoid the parent/child dynamic. It causes me pain to see the death (literal or not) of so many fictional Mum's & Dad's. In this case it was far from "Mother& Father had baby. This baby is now an independent protagonist of this novel".
So, I was decently surprised to see that I had a teen protagonist on my hands, she had parents & it wasn't all lovey-dovey. I didn't expect that from this book... Especially as it wasn't Kass that was like:
I mean... It wasn't just Kass. It was like... everybody. Me, you, all characters...
P.S. If you've read this, don't you think Josh Radnor should play Paul Kennedy (if it was a movie)?
In fact, I didn't expect a lot from this novel, I was mainly just interested in the twist on being a "TV star", basically this isn't what Kass wanted. I liked this book's inspiration. I mean it's not too bad to base a book on X Factor muse! The Voice would be better though (am biased as I watch it after Doctor Who).
The Voice didn't exist then so there is no Will (yeah, I'm Team Will; I could easily write about both Doctor Who & The Voice just I'd probably include spoilers... Most people wouldn't like The Voice spoilers). However, there is Simon Cowell. I'm gonna be transparent... I didn't understand how the Simon Cowell/Kass conversations fitted in. I understand that it added character depth in some way (I mean we do sometimes have internal dialogues, ie. not with ourselves) but they popped up like every chapter. It met my expectations there, at least there was the focus of the X Factor (which turned out to be more of a sub-plot if you hadn't guessed) that was hinted at on the cover & blurb.
The sneaky book deceived me in more than one way. I didn't really expect a teen Bridget Jones' humour extraordinaire to pop up. That's what makes Girl, Aloud so funny- Kass aspires to write a magazine column where she can lather on her sarcasm (and bitchiness, language in this book :L) on thick & tasty.
Is that how you like your Nutella (or your Kass)? If not, as I've said, there's another Cass. Despite the blurb, is he the love interest? No, Simon Cowell is.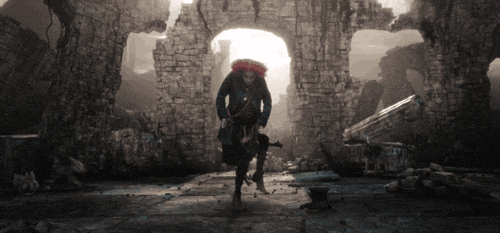 Maybe. Or is that too shocking? A lot is; it's all realistic & just... beautiful. Such emotion, such realism, such dynamics in the book, such twists, such seriousness, such... actually, I'm bored of that word now XD So that's all from me!
Enjoy it if you read it, OK? :D