Seriously, I told Chelsey she should keep writing, always. I MEAN IT.
.
Reviewing... [34]
Source: British Book Challenge prize
Author: C.J. Flood
Recommended for: Summer days (total twist there!)
I smiled so much during Infinite Sky, a mix of happy and sad smiles. The types of smiles which all blur together, you don't know if you might get RSI from a repetition of the same facial expression (is that possible?) I just adore this book, I can't even explain the pleasant feeling I get when I reflect back on this book. It didn't really make me sad as it even know feels nothing like a story about death. That's there but I think it's as a contrast to the life that flows through the pages. Infinite Sky is a refreshing coming-of-age story. Now I know what you think I mean by refreshing... There's many parts to this, though. This book is special, it's so different. I knew this wasn't a book about a normal Summer but I knew it would be about Summer, I'd picked up the words 'Tunisia' & 'fields of corn' before reading and I'll tell you the latter is way more significant to Infinite Sky. It added to the atmosphericness (woo, new word I think!) of Infinite Sky. You know when you read a book & you just want to hunt down the scene yourself? I felt like that (but am not in the right part of England really). I think it would be amazing to just have the spacial, and naturist, awareness that Iris does. I love her Dad for teaching her about so much of nature and I just love the security the cornfields seem to provide. They sound lovely and better than any tourist hot spot. I'd rather have a romance in a hilly golden wilderness than the, in comparison, urbanized Paris! I just love the setting (which I actually don't say a lot), I hate the idea that there's a Winter and the corn fields have to be harvested. Farmers, just leave Iris' corn alone! The Winter is what made the STUPID Mother go away. She's just stupid, I can't even explain it. Her actions were fairly rash and she's not the most reasonable person. Sure, Iris loves her; I don't have to.
I have to admit that- and I won't spoil it- I didn't know who would die. I kept flicking between and one point I had convinced myself that almost anyone could kill anyone. There were options which would've upset me and others which I could brush off. I won't tell you anymore than that...
I do love how Chelsey writes about the travellers, including Trick. He is so loveable & I feel sorry for him so often as well. Sam, her brother, and her father as well had issues & they were so realistic too. Sam is nothing like my brother but I love how he was written (I think I thought about him as being 'invented' too much...), he has his issues but he has love and understanding for Iris a fair amount too.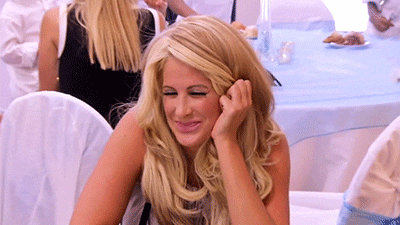 D'aww.
Trick has the most understanding though. Their relationship is amazing and I love Iris' approach to the whole thing, it was good how she'd reflect on what he was saying and she actually acted like a reasonable teen. She might be at the younger end but so what? She actually acts like a very normal person, she reflects and she isn't as shallow as a flick of paint! She's just the right amount of naive, she figures things out although she won't have done so in an instant.
The book is such a delight and I love it so!